Vilka är det egentligen som ligger bakom alla tiggare som sprider sig över Europa? Och vad har det för koppling till det sms som EU:s miljökommissionär får i limousinen hem från invigningsbanketten för Europols nya, pampiga högkvarter i Haag?
Och till den tilltagande rasismen i Europa? För att inte tala om den döende mannen som släpper en mobiltelefon i en blind tiggares tiggarskål vid Hornstull i Stockholm?
Det är het sommar i Europa. Europol får information om att ligorna som hanterar Europas tiggare styrs centralt och har kopplingar till större människohandel. Sedan ett par veckor har Paul Hjelm och hans Opcop-grupp storövervakning på den misstänkta ledningen för kontinentens tiggarligor. Gruppen befinner sig i en utrymd våning på ena sidan av en kanal i Amsterdam och spanar på en lägenhet på den andra.
Just vid den här tiden blir Europol större. Den före detta polisbyrån, numera EU-myndighet, flyttar till ett mäktigt nytt högkvarter i Haag. Samtidigt sker ett drastiskt genombrott i den hittills rätt tröstlösa övervakningen.
Och uppenbarligen försöker någon dessutom pressa en av Europas högst uppsatta politiker, den franska EU-kommissionären Marianne Barrière, just som hon är på väg att lägga fram ett internationellt lagförslag som äntligen kommer att sätta Europa på rätt kurs igen. Paul Hjelm tvingas ta inofficiella vägar för att utreda utpressningen, inte alltid så vackra, och spåren leder mot Europas högerextrema miljöer. När Kerstin Holm kommer på att han har anlitat Gunnar Nyberg, före detta polis i A-gruppen, bosatt i Grekland, för ett uppdrag är det redan för sent. Nyberg har begett sig in i mörkrets hjärta.
Recensioner (urval på engelska)
"In my view, Arne Dahl is one of the most important names within the contemporary crime genre, not least because he is a genuine narrator who constantly succeeds in conjoining pressing modern-day issues, such as financial crises, environmental crises and the black hole of the economy or, as in Blind Man's Buff- crooked networks extending to virtually anything that generates a stable economy, a fast and hidden profit… Dahl's strength lies within Blind Man's Buff, and in his analytical orientation, rendering the novel constructions perfectly fitted, intrigues and ambience are bit by bit added to the plot and merged into a literary unit. Arne Dahl seems to have a particular penchant for giving kids games new meanings, as the previous Chinese Whispers and the current Blind Man's Buff, in which the latter has become the most advanced story to date. It is a swift, and efficient novel with a style that drives forward, where the prose shifts from the poetically evocative to the simple and straight forward –one of Dahl's most important novels to this date, a novel that can be read both for its language and its plot."
/Norrköpings Tidningar, Sweden
"Blind Man's Buff is equally action-packed as the movie Bullit…extensive and detailed tailing scenes are infernally suspenseful and more than once, I get the feeling of watching a movie. A good movie too. One of the reasons why I appreciate Arne Dahl's authorship is his fearlessness of the hefty and intricate topics. The cases the former A-unit solved, and now Opcop, covers contemporary social happenings that renders him to be a real good example of the fact that crime novel as a form is very well suited as a social commentary, perhaps better than any other genre."
/Folkbladet, Sweden
"Dahl has never been closer to the acute reality than in in this, his fourteenth, crime novel. The two previous installments in the OpCop series also borrowed their titles from children's games. But Blind Man's Buff has beyond the plot – where Dahl artfully uses blindness as a leitmotif – an allusion that also includes the readers. We fumble around blindfolded, as unable to see reality as to perceive existing opportunities. Dahl rips the blindfold off."
/Expressen, Sweden
"Dahl is an energetic and skilled writer with the kind of flexible imagination required for the creation of an effective crime novel, and he combines pathos for social justice with obvious passion for writing. … Blind Man's Buff has an elegantly intricate plot … It is important, interesting and cleverly done, and anyone who appreciates intelligent crime fiction will not be disappointed by Blind Man's Buff."
/Svenska Dagbladet, Sweden
"It's raw, it's violent and unpleasant. At the same time, the combination of the gruesome and the warmth and humor of the narrative style create an atmosphere that makes you feel at home in the company of Dahl's policemen. … After having read Blind Man's Buff in one go, I am excited to see whether, and if so how, Dahl manages to connect all the dots in the final part of the OpCop series."
/Smålandsposten, Sweden
"Red-hot new crime novel from a master. Few can measure up to Arne Dahl's authorship when it comes to contemporary, complex, and political suspense novels… Arne Dahl is a skilled writer who sparkles with both evocative and brilliant depictions."
/LitteraturMagazinet, Sweden
"As usual in Dahl's crime novels several plotlines run in parallel and ultimately form a collective weave. How he does it is hard to say, but it is incredibly skillful writing that joins together various societal problems to a single image… No matter how he does it, it's elegant, it's very suspenseful, and it creates a feeling of paranoia…"
/Kulturdelen, Sweden
"Arne Dahl's books are quality crime novels – and that is true also of this third book about the European police unit Op Cop … It is sustained talented crime fiction."
/Ekstra Bladet, Denmark
"Blind Man's Buff is one of those rare crime fiction experiences, in which each part of the plot is presented to the reader with razor sharp precision, and where all the threads are elegantly collected at the end. /…/ In all, Blind Man's Buff is a cornucopia from one of the best crime writers of our time, and I hereby highly recommend this book."
/Weekendavisen, Denmark
"Arne Dahl's Op Cop novels are suspenseful, clever and at times humorous. /…/ Blind Man's Buff is an excellent crime novel that also encourages reflection."
/Kristeligt Dagblad, Denmark
"As usual [with Arne Dahl] it's wrapped in a subtle yet sparkling style of the kind that frequently makes you reread a sentence or dialogue in order to prolong the pleasure."
/Jyllands-Posten, Denmark
"Once again Arne Dahl delivers a well-written and well-traveled police novel with elements of science fiction, without hampering his current and present political sting."
/Politiken, Denmark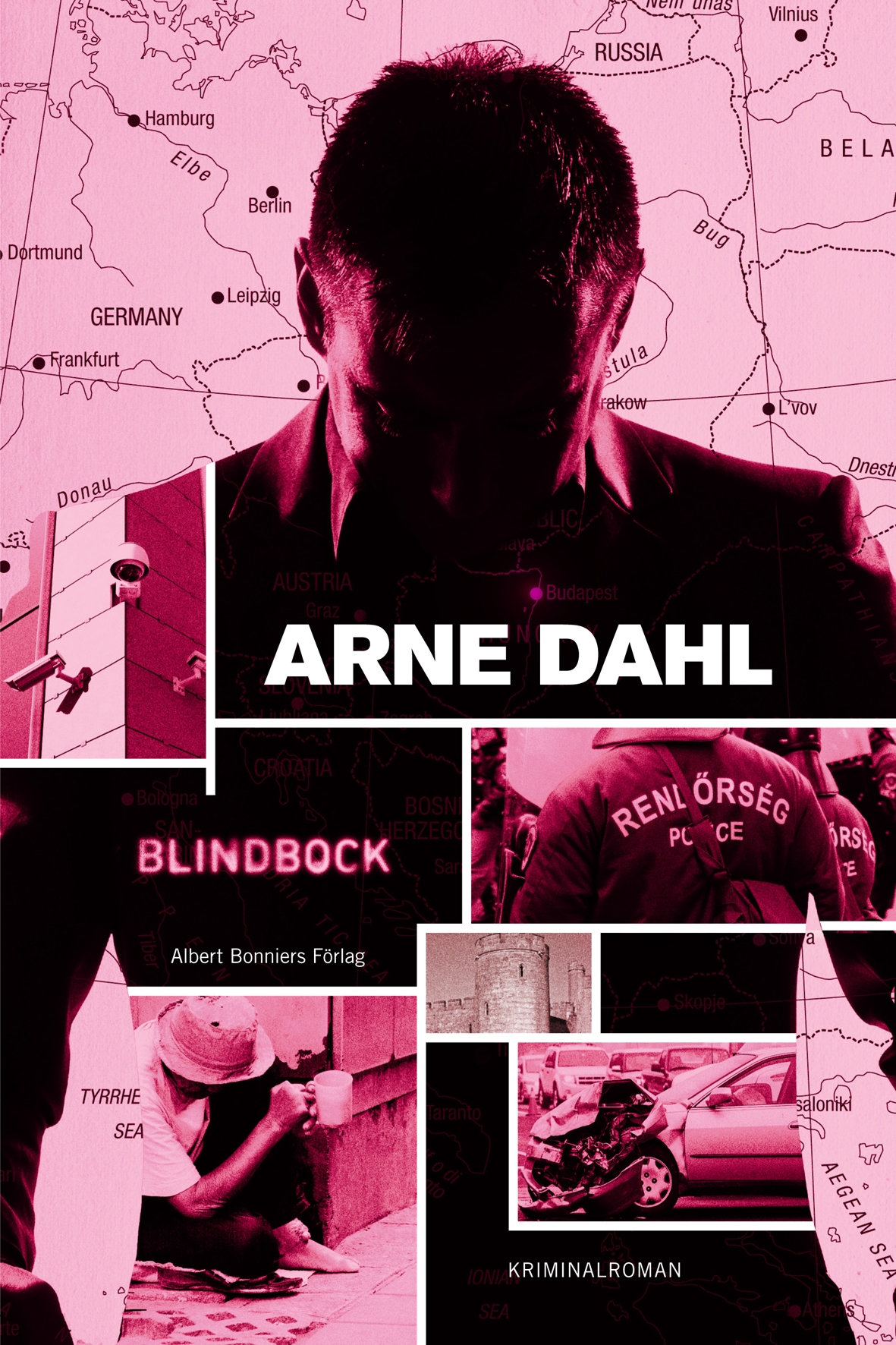 Det är angeläget, intressant och skickligt gjort, och den som uppskattar intelligent kriminallitteratur kommer inte att bli besviken på
Blindbock.
Svenska Dagbladet