Stämningen i Europa hårdnar. Maffian är starkare än någonsin, narkotikamarknaden mer avancerad och metoderna våldsammare – något som Paul Hjelm och hans kollegor brutalt har fått erfara.
Men nu utmanas maffian på allvar, från oväntat håll. Någon är mäktigare, starkare. Någon som i lagens ständigt växande gråzoner kan nästla sig in på Wall Street och samtidigt ta över den växande marknaden för designerdroger. Samtidigt utsätts det lilla svenska bioteknikföretaget Bionovia AB för avancerat cyperspionage. Spåren leder hela vägen till Kina och till en omfattande nätavlyssning – men hur kommer det sig att de utsatta företagen alla arbetar med genetisk forskning? I en hårdnande värld, där maktens spelregler ständigt snävas in, finns det kanske bara en sak kvar att manipulera: människans eget dna.
Opcop-gruppen har samarbetat ett tag nu. Några medlemmar har ryckts ifrån dem, andra är ärrade för livet. I Stockholm håller Kerstin Holm och Sara Svenhagen fortfarande ställningarna: i Haag märks Paul Hjelm och Jorge Chavez. Övriga medlemmar rör sig runt världen: Kina, New York, Belgien. Och nog har de uträttat mycket, liv har räddats och ligor sprängts. Samtidigt är det några människor, organisationer, som ständigt gäckat Opcop och hela tiden legat steget före. Kommer de att visa sig igen?
Opcop-gruppen samlar sina styrkor. Det blir en kraftmätning för den stukade gruppen, och kampen mot brottslighet blir personlig – inte minst för Paul Hjelm själv.
Recensioner (urval på engelska):
"… because if there is something that Arne Dahl is skilled at it is creating a feeling of both credibility and presence, regardless how unlikely and remote the story might be. Very clever. Sometimes I get the feeling that Dahl is playing chess with us, forcing us into a game where from the start, he knows his end game, complete and won. Only, you don't understand that until you're stuck in a corner with you king. / …/ It is skillful and well done."
/Norrköpings Tidningar, Sweden
"… Dahl is sparse on the magical realism and instead he focuses on an intricate story and allows the tempo to bolt between establishing scenes. Without a doubt Last Couple Out cements Arne Dahl's position among the top crime writers in Sweden. Congratulations to all of you who have yet to discover him."
/Borås Tidning, Sweden
"There are no crime novels more worth reading than this. / …/ Arne Dahl is a master of keeping the reader's interest. … The many members of the secret European Police Force Organization Opcop transform into flesh and blood people whose fate you follow with terrified pleasure, constantly fearing that something really bad will happen to them. / …/ The cover names this book as the last novel about the Opcop group. We can only hope that Arne Dahl will find a new mission for Paul Hjelm and his colleagues."
/Östgöta Correspondenten, Sweden
"I believe that Arne Dahl's Opcop-tetralogy is the big Swedish dystopia of our time, far more poignant than Karin Boye's allegorically abstract Kallocain was in the run-up to World War I."
/Dagens Nyheter, Sweden
"Arne Dahl has blown life into his characters over the course of fifteen novels. In Last Couple Out, the new novel, the suspense and insight into international organized crime is as great as usual. The members of the secret police organization Opcop, led by Swedish Paul Hjelm, must deal with loads of evil: mafia organizations, bioengineered criminals, greedy multinational companies, and not least deadly threats against the members of the group. It is as good as ever and I hope that Arne Dahl continues to write his well written and eye opening novels."
/Upsala Nya Tidning, Sweden
"It is as critical, sharp and troubling as always, and so insanely thrilling, well-written and epic as a fourth installment should be."
/Ekstra Bladet, Denmark
"… [Arne Dahl] writes so flawlessly and intensely, that the dialogue and the mental games that the police officers play glide past as a beautiful river that you gladly throw yourself into – with the expectation of falling hard."
/Weekendavisen, Denmark
"Dahl's OpCop series is some of the best that has been written in the crime genre over the last couple of years. [Last Couple Out] is a novel for the mind as well as the heart …"
/Jyllands-Posten, Denmark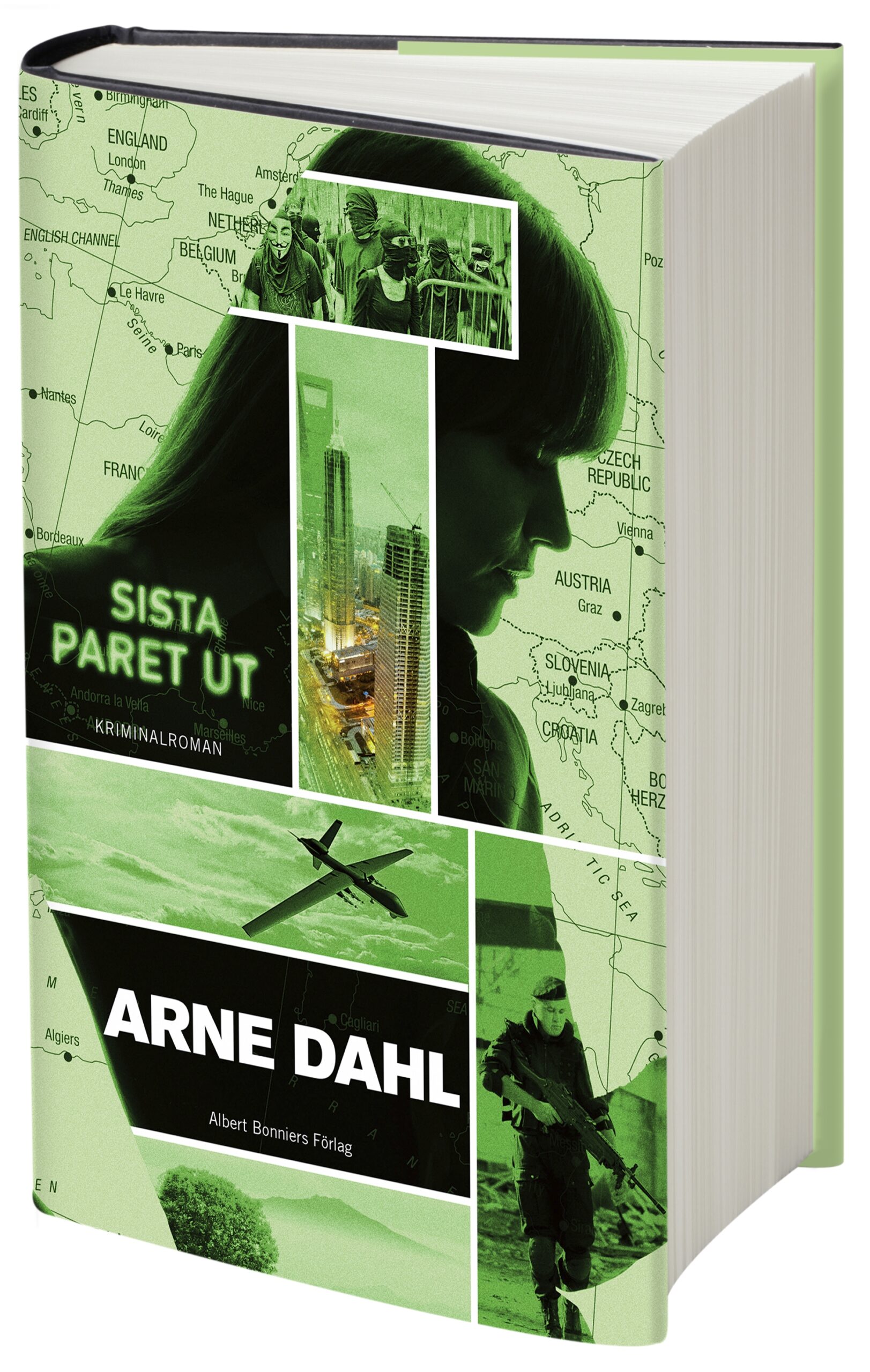 Arne Dahls Opcoptetralogi är vår tids stora svenska dystopi, långt mera drabbande än vad Karin Boyes allegoriskt abstrakta "Kallocain" blev i andra världskrigets upptakt.
Dagens Nyheter